The most amazing little church…..one is struck by the sheer fairy tale quality of the interior, although this description rather demeans the beauty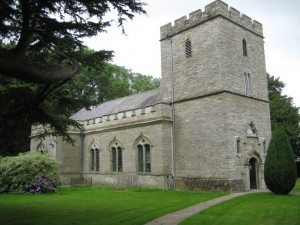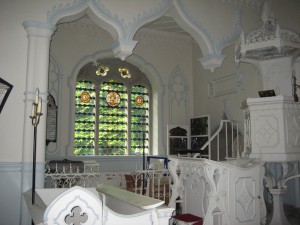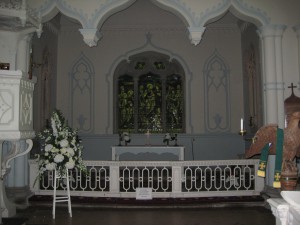 Fonts
This font  is of Romanesque origin, embellished with four lions nose to tail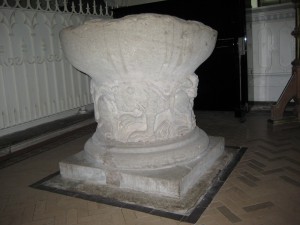 View showing lid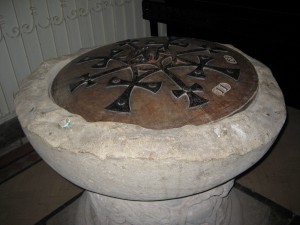 Victorian Font, given to the church when the original twelfth century font was thought to be out of keeping with the church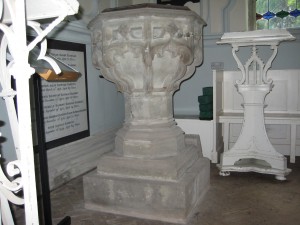 Memorials
Sacred to the memory of John, Lord Viscount Bateman, Baron of Culmore in the Kingdom of Ireland. One of His Majesty's most honourable Privy Council and many years Lord Lieutenant of this County. His virtues did honour to human nature, he was generous and charitable without ostentation; of elegant manners, friendly and hospitable. He lived revered and died lamented by all who had the happiness of knowing his worth. In grateful remembrance of the many benefits received from him, this monument was caused to be erected by his near kinsmen, and, through his munificence the present possessor of this Estate.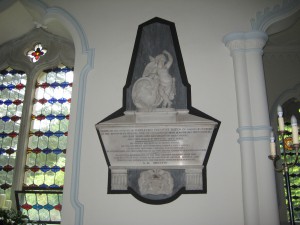 Epitaph to John Handford
Died 5th July 1778 aged 18
Look, reader, on this stone with weeping eye,
Twill serve thee as a glass to dress thee by.
Twill show thee thy true face, altho' though be
At the highest pitch of frail mortality;
This brave young man had all this life could give,
And since he's dead, canst thou presume to live?
From death, nor with, nor youth, nor art can save;
Go reader, and prepare thee for they grave.