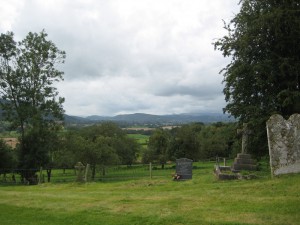 Gossip, scandal, murder, scandal, desertion… you name it and we've got it in Herefordshire's Past!
Herefordshire may be a sleepy little county these days, sitting on the borders with Gloucestershire, Worcestershire and Wales, but it has a colourful past, filled with interesting characters, historic buildings and charming churches. Its past has shaped the beautiful county that we live in today and I believe that it should be respected so that it can be enjoyed by locals and visitors alike.
So if you are looking for Herefordshire ancestors, want to find out how they lived, or are interested in the history of Herefordshire's buildings or people, I have created this website to share my research with you, whatever your interest in Herefordshire's Past might be!
If you don't find what you are looking for, please come back again soon because this site is very much work in progress.
To enlarge pictures, simply double click on the image – this is especially useful for hard to read memorial plaques.
You are welcome to use extracts from this website for personal use only, as long as you link back to this website. Please do not use the content (text or images) for commercial purposes without my express permission. Thank you.