The church and churchyard at Felton is beautifully cared for.
This church was erected on the site of a previous one and was opened on 29th October 1854 by the Lord Bishop of Hereford.
It features what at the time was a new principle, that is a peal of bells which can be rung by one person.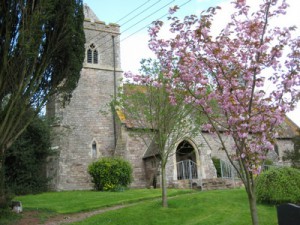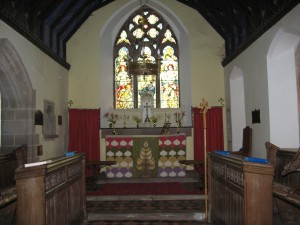 Font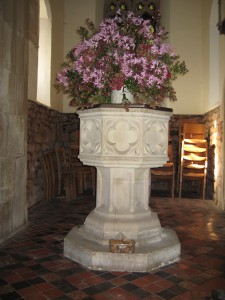 Pulpit
The pulpit at Felton is most unusual being made purely of marble and erected in 1882 in memory of Henry T. Hill, Rector for 30 years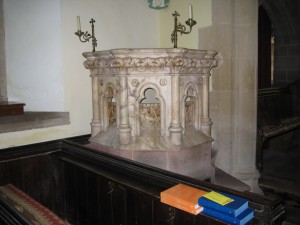 Memorials
Three plaques – the top one to Mary Hill wife of Colonel Herbert Francis Hill and daughter of John Leader of Keal Co. Cork. Born 18th February 1850 and died 10th March 1931. Also Dorothy Mary Joyce, their daughter who died aged 11 on 6th October 1900. The middle one is Captain Gerard Leader Hill, Lincolnshire Regiment, only son of Colonel Herbert Francis Hill and Mary his wife. Milled in Action at the 3rd battle of Ypres on 26th September 1917 aged 35. The bottom one is Herbert Francis Hill, Colonel 1st Sussex Regiment,