Rebuilding of the original 12th century church began in the late 12th century, and restoration work continued up until the late 19th century.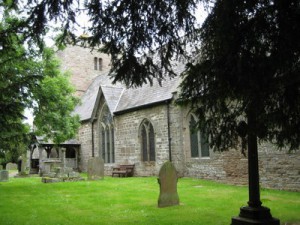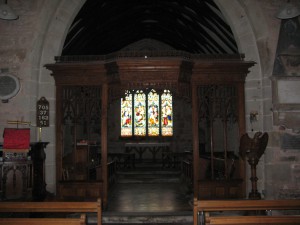 Font
The font at St. Andrew's church is ornately carved, but compared to most others in the county is relatively modern, being late nineteenth century.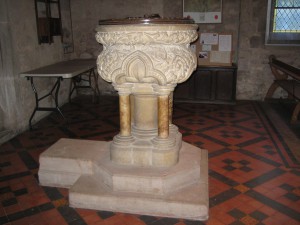 Memorial
Edmund Pateshall
This memorial plaque shows Edmund Pateshall, 2nd son of Scudamore Lechmere of Fownhope, who died 4th November 1790 aged 42.
Other monuments in Allensmore church include two to Arnold Burrell who died 1787 and to Mary Burrell who died 1815; a 14th century slab set in the floor dedicated to Sir Andrew Herl and his wife Joan; a monument for Mary Berrow who died 1775, along with other members of her family.
The Pateshall family lived at Allensmore Court for many years and the windows in the nave of St. Andrews are a memorial to Col. Henry Evan Pateshall as well as Rev. P.M. Symmonds; Eliza Bent and Elizabeth Symonds.