St. Andrew's Church was originally built in the 12th century, but has been much extended and improved.
The organ is well over 100 years old, and given that Sir Edward Elgar composed some of his works when at one time he lived close by, it is more than possible that he made use of this organ from time to time.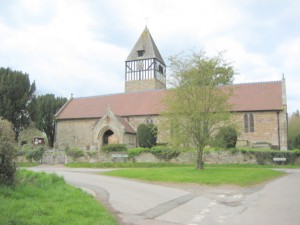 In 1911 Bishop Mather who was the incumbent of St. Andrew's church, traveled to the West Coast of Africa to take up the duties of the Bishopric there for a while. Before he left he wanted to enhance the beauty of this little church, and on his instructions the chancel and sacrarium were paved with a mixture of Sicilian and Devon marble. The steps were black marble, and the vestry was rebuilt by Mr. J.E. Hiles to make it bigger, and new heating was installed.