Tucked away in a farmyard the 13th Century church of St. Andrew is tiny, and is absolutely delightful. It underwent extensive restoration in the early 1800s and was reopened with much ceremony in November 1863.
At the time, the church was described as a very small but good specimen of early English architecture;  the original and very rude chancel screen was restored by Mr. Collins of Tewkesbury from designs of Mr. Bodley.
Earl Somers provided much of the finance for the work, although the Rev. John Hopton of nearby Canon Frome Court also helped out by paying for the renovation of the interior and exterior walls.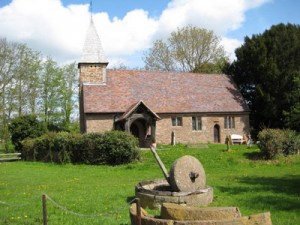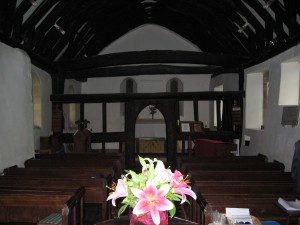 Font