A lovely church whose foundations date from the 9th Century,and the oldest bit of the present building is dated 13th century.
St. Dubricius lived in Herefordshire during the 6th century, and there is a legend associated with his birth. It seems that the king of Erging (an area near Ross) discovered that his unmarried daughter was pregnant, and he was not best pleased! He arranged for her to be drowned in the Wye, but she managed to stay alive and was eventually found on a sandbank, whereupon her father demanded that she be burnt. Unfortunately for his temper, she came out of the fire unscathed (probably because she was soaked through!), and that night gave birth to her baby boy…….Dyfrig, later to be better known as Dubricius.
There is a tulip tree outside the church, which is thought to be over 300 years old but which still sturdily comes into flower every summer.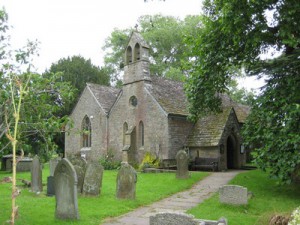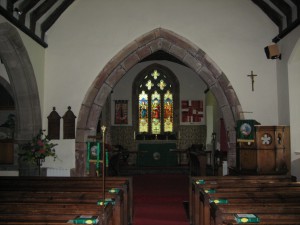 Font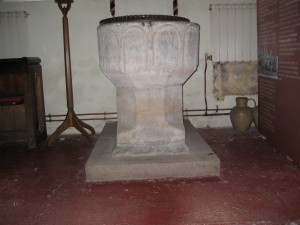 Memorials
The Gwillims
Gwillim grave enclosure