A lovely Norman church, but difficult to photograph as it sits on its own little hill!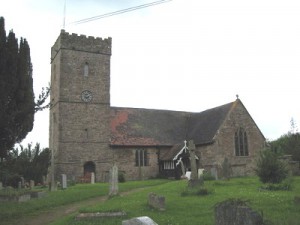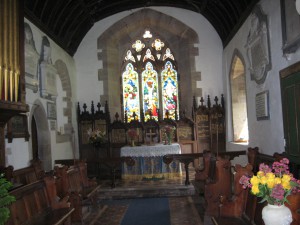 Font
12th century wooden font…..ornately carved.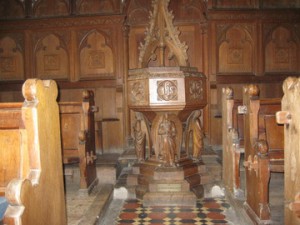 One of the carvings at the base of the wooden font, which appears to show a winged Knight Templar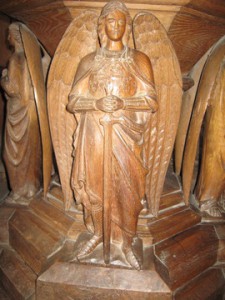 The top of the font, which can be raised and lowered using an ingenious pulley system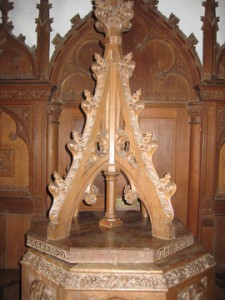 2nd font, possibly 13th century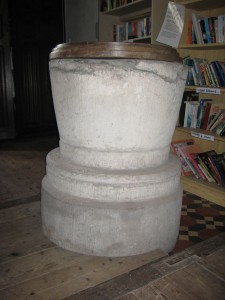 Memorials
Mid 14th century effigy of what is believed to be a Mortimer and his wife. There is considerable damage to the stone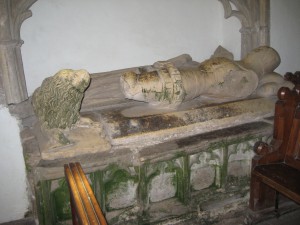 another view of the effigy, showing the lion at the foot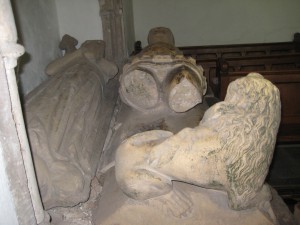 Elizabeth Carpenter
Sacred to the memory of Mrs. Elizabeth Carpenter relict of James Carpenter Esq. of the Hide Field in this parish, who conscientiously discharged through life the various duties of a Christian, a parent, and a friend, and died universally esteemed and respected the 9th day of June 1794 aged 70. Sacred to the memory of James Carpenter, eldest son of James Carpenter Esq. by Elizabeth his wife, who died the 17th day of July 1792 aged 37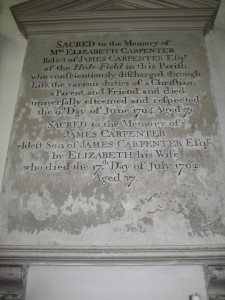 There are also memorials to the Tomkyns family who farmed nearby and were responsible for breeding the original Hereford cows.