The origins of this church are hazy, but there is evidence of a building on the site which dates to before the Norman conquest of 1066.
The church fell into a state of dilapidation, but was described as having been built over different periods of time, the earliest part being the tower which was thought to be 11th century.  The nave, aisles and chancel were built some two or three centuries later.
In the mid 19th century,  renovations were carried out, during which it was discovered that under old plaster there were traces of rich patterns of stars and stripes.  The church was re-opened in December 1859 in time for Christmas.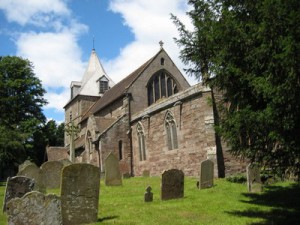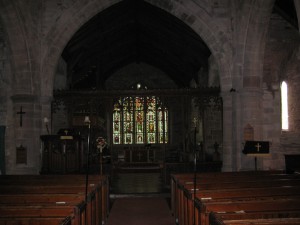 Font
The stem of this font is around 13th/14th century, but the bowl was replaced in 1885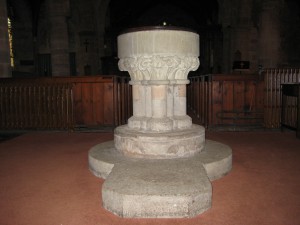 Memorials
Richard Sneade
Richard Sneade, and his wife Elizabeth. 26th December 1678. Also "honest" Richard Sneade Junior, who never thought ill of any person. Died 4th May 1714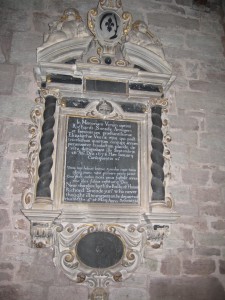 Thomas Phillips
Thomas Phillips, died 8th March 1784 aged 77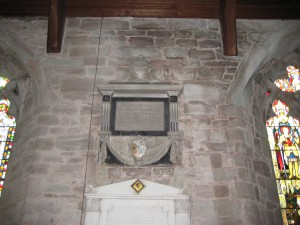 Isabella Phillips
Isabella Phillips, late of Bath, spinster and last daughter of Thomas Phillips..who whilst in the enjoyment of health and length of days, by a sudden and appalling catastrophe was accidentally burnt to death, and thus in a few short moments terminated a long and upright career on the evening of 8th December 1836 in the 80th year of her age. (Thomas had another daughter – Lucy, who died 7th March 1810 aged 57)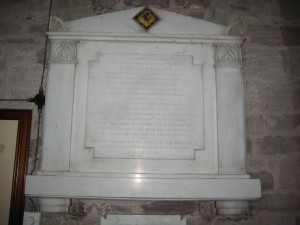 William Gulliford
William Gulliford, died 22nd March 1770 aged 70, also his wife Eleanor, died 17th January 1795 aged 81