A simple but beautiful church set in glorious Herefordshire Countryside.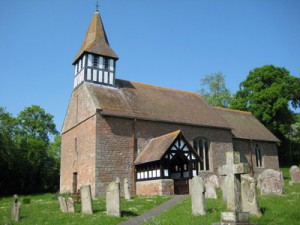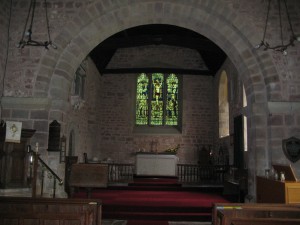 Font
This Norman font in the church of St. Michael & All Angels is quite simply stunning.  It is wonderfully carved, and has been said to be one of the finest 12th century fonts in the country.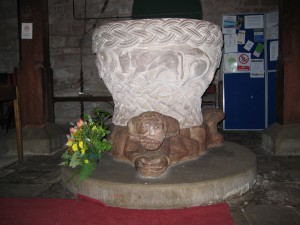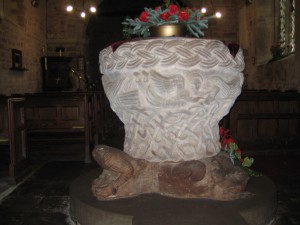 Memorials
Francis Unett  and wife Sara
The son of William Unett married Sara Nicholetts and died 5th June 1656.
Sara died 1659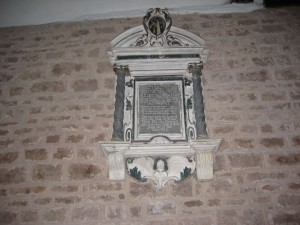 William and Margery Unett, who died in the early 17th century.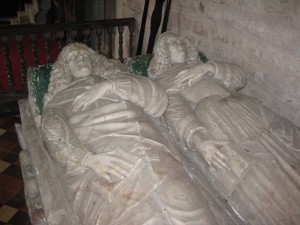 Another view of William and Margery