The lovely church of St. Peter & St. Paul was built in 1740 using the stones from the original church which was destroyed by floods,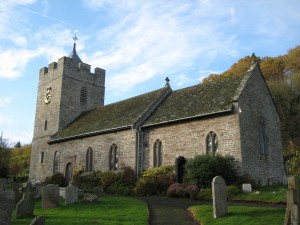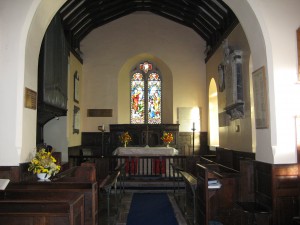 Font
The font at St. Peter & St. Paul is thought to be 12th century.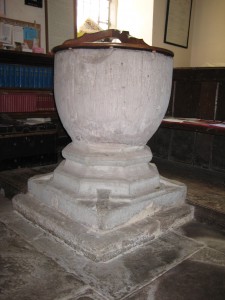 Memorial
There are many Dew memorials, of which these are just a sample. They record the following:
Armine Drew
Armine Dew, Captain royal Artillery and 5th son of Tomkyns Dew and Margaret Beatrice his wife. Killed in action at the glorious battle of Alma on 20th September 1854 aged 27.
– Bromage by Ann and grandson of the above, who died March 1769 aged 31.
Henry Dew
Henry Dew, 2nd son of Tomkyns Dew and Mary Elizabeth his wife. Tomkyns Dew, only son of tomkyns Dew and Ann is wife, daughter of Rev. Armine Styleman, rector of Ringstead, Norfolk., born 9th July 1791 and died 1st February 1853, leaving a widow and 13 children. Also Margaret, his wife born 18th July 1794 and died 11th July 1877.
Edward Lestrange Dew
Edward Lestrange Dew, Barrister at Law and 3rd son of Tomkyns Dew and Margaret Beatrice, died of fever at Baldock on 5th October 1861 aged 39.
Thomas Williams, who married Elizabeth third daughter of Edward Holford of Cerleby in county of Lincoln, by whom he had Elizabeth his only daughter. He died 29th May 1698 aged 39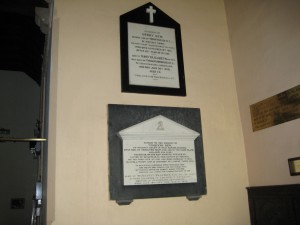 Thomas Williams