The dedication of a church to the Nativity of the Blessed Virgin Mary is quite rare in England; and what is also rare about this church at Madley is the survival of some 14th century wall paintings where underwent restoration in 1992. The pictures told the story of the Passion, death and resurrection of Jesus.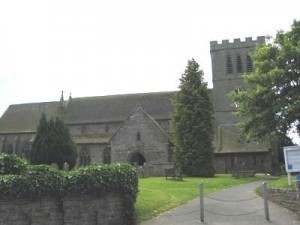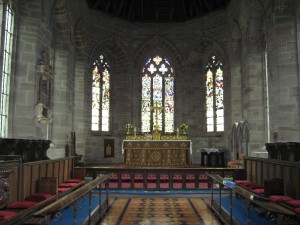 The private pews for the Lulham family.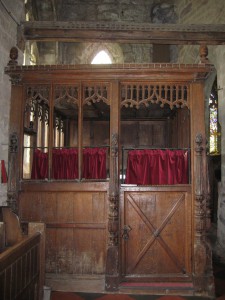 Font
Another of Herefordshire's enormous old fonts – in fact this is one of the largest in the country, and is nearly 1000 years old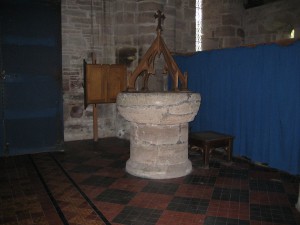 Memorial
Tomb of Richard Willison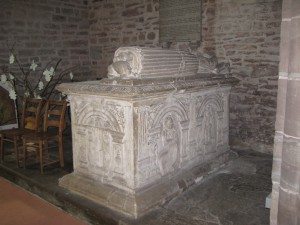 Epitaph for John Lewis
Died 6th January 1797 aged 79
This earth on earth did lately tread,
This earth in earth has made its bed,
This earth in earth shall closely stay
Until the resurrection day.