In the 13th century, the original tiny building of this church was extended and then it was further added to and renovated over the centuries. At one time there was a spire on top of the tower, but during a thunderstorm in 1813 the spire was struck by lightening and it was toppled, taking the bells with it. Some of them were broken, whilst others were taken to Ruardean Church nearby.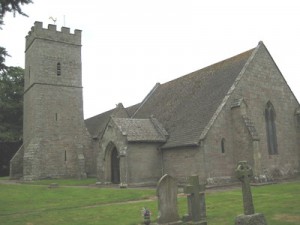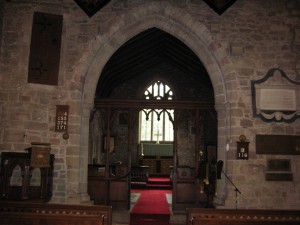 Font
The font at St. Michael & All Angels is 15th century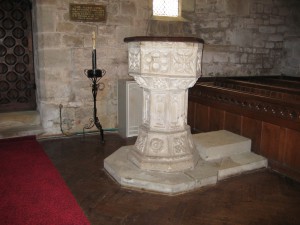 Memorials
Stratford Collins family
John died 30th October 1809 aged 49, Mary his wife died 17th July 1831 aged 72, Ferdinando their son died 1827 aged 33, John died 13th September 1859 aged 74, Edith his wife (daughter of Philip Jones and grand daughter of Sarah Kyrle heiress of John Kyrle, known as Man of Ross) died 22 April 1859 aged 70. Major General John Stratford Collins died 27th April 1908 of Cholera at Rawlpindi, India. John his son, died Davos Switzerland on 2nd February 1912.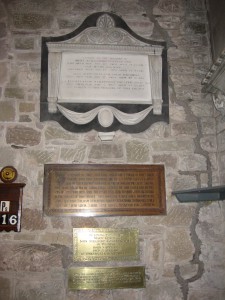 Kingsmill Evans
Memorial to Kingsmill Evans, Lord of the Manors of Ross and Walford, died 16th July 1851, last survivor of the male line of Evans of Llangattock and eldest son of Lt. Col. Kingsmill Evans. Also Anne Roosilia his wife