The church of St. Lawrence dates from the 12th century, with rebuilding and additions in the 13th and 14th centuries. The original spire was badly damaged by lightning in 1750 so was dismantled, but the tower was restored in 1927.
The whole church was extensively restored in 1867 and re-opened in July of that year with great ceremony and excitement.
For an hour or so before the opening ceremony, the roads into the village were clogged with every type of carriage and vehicle which had brought clergy, gentry and residents from miles around.  The result was an assemblage of over 200 people.
The cost of the restoration was largely down to Mrs Bridgeman, who lived in the parish, with the remainder being given by The Rev. E.B. Hawkshaw and leading parishioners.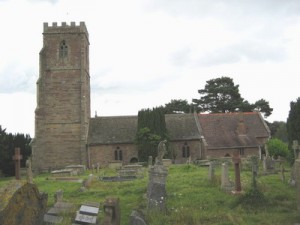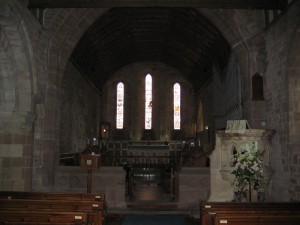 Fonts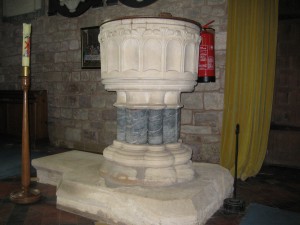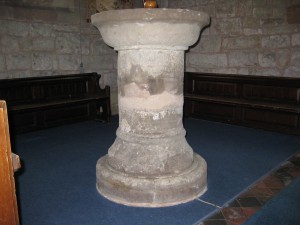 Memorials
James Rudge
James Rudge, died lst August 1808 aged 63. "He was pious; humane; generous and sincere"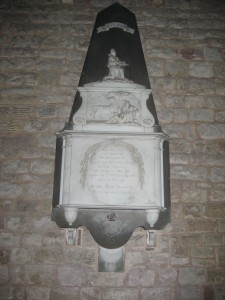 William Merrick
William Palmer
Much of this is indistinct, but I have gleaned the following: William Merrick died 9th January 1745 aged 40. William Palmer of Bollitree died 25th February 1851 aged 69, also Sarah his wife who died March 15th 1822 aged 40.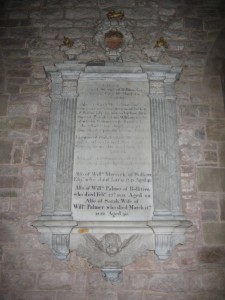 Thomas Hopkins Merrick
Thomas Hopkins Merrick, died 26th March 1788 aged 66, also Mary wife of Thomas Hopkins and mother of the above, died 15th October 1793 aged 100. (Good grief!!! this is indeed a rarity for the date, and if she is one of yours then please do let me know). Also, William Hopkins Merrick of Kingstanley, son of Thomas and Mary Hopkins, died 21st August 1808.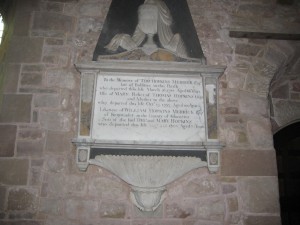 Mary Hopkins Merrick
And one of you did indeed let me know that they were descended from Mary Hopkins Merrick……..very grateful thanks to them for providing this image of a little painting of the lady, which is thought to have been done after her death.
I would ask that you do not take this image without first asking permission from myself.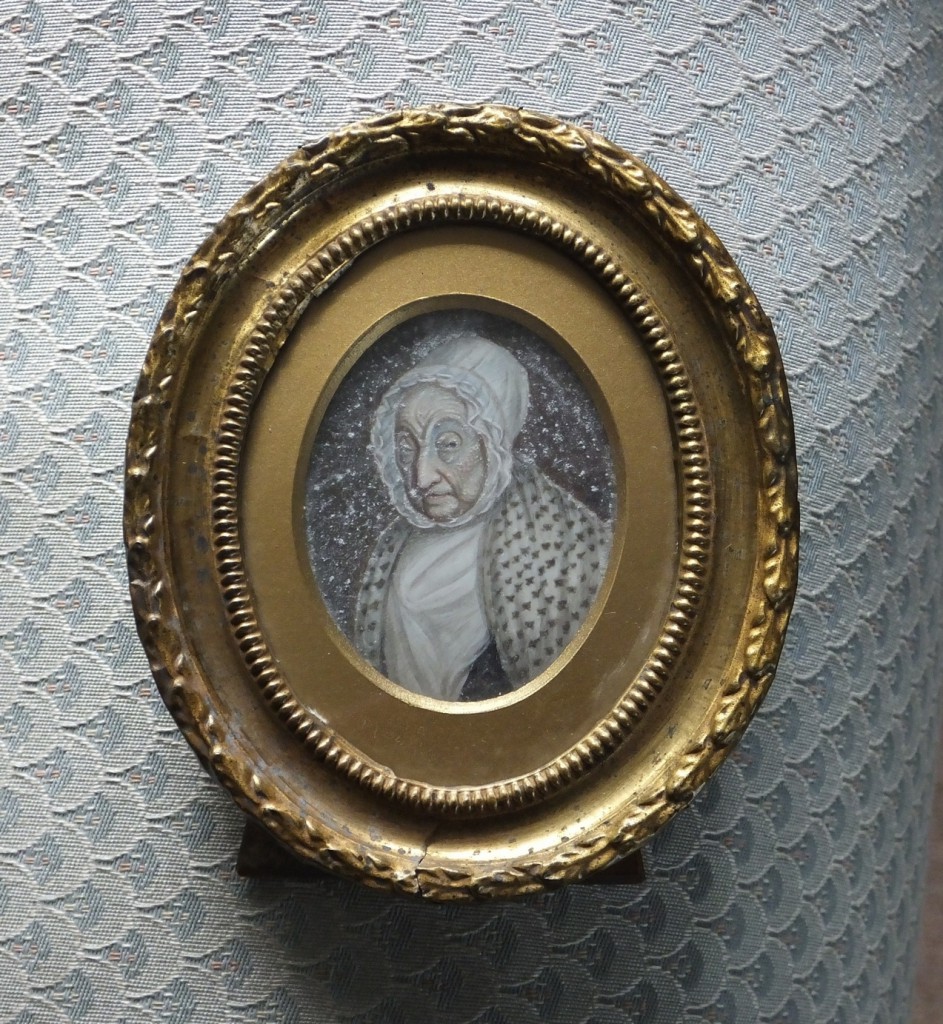 Thomas Bisse
Thomas Bisse S.T.P, died 22nd April 1731 aged 56. This inscription is fully readable, but is in Latin so if there is an descendant out there who would like the text I will happily oblige